Please join us to take back our Democracy in Florida and Washington, D.C.!
Lee Blue Wave Coalition is over 250 volunteers strong and we have plenty of room for more!
More volunteers = better odds of success!
We care about your safety. Rest assured that Lee Blue Wave Coalition is operating within CDC guidelines for social distancing in this time of Covid-19. No in-person outreach or meetings are required.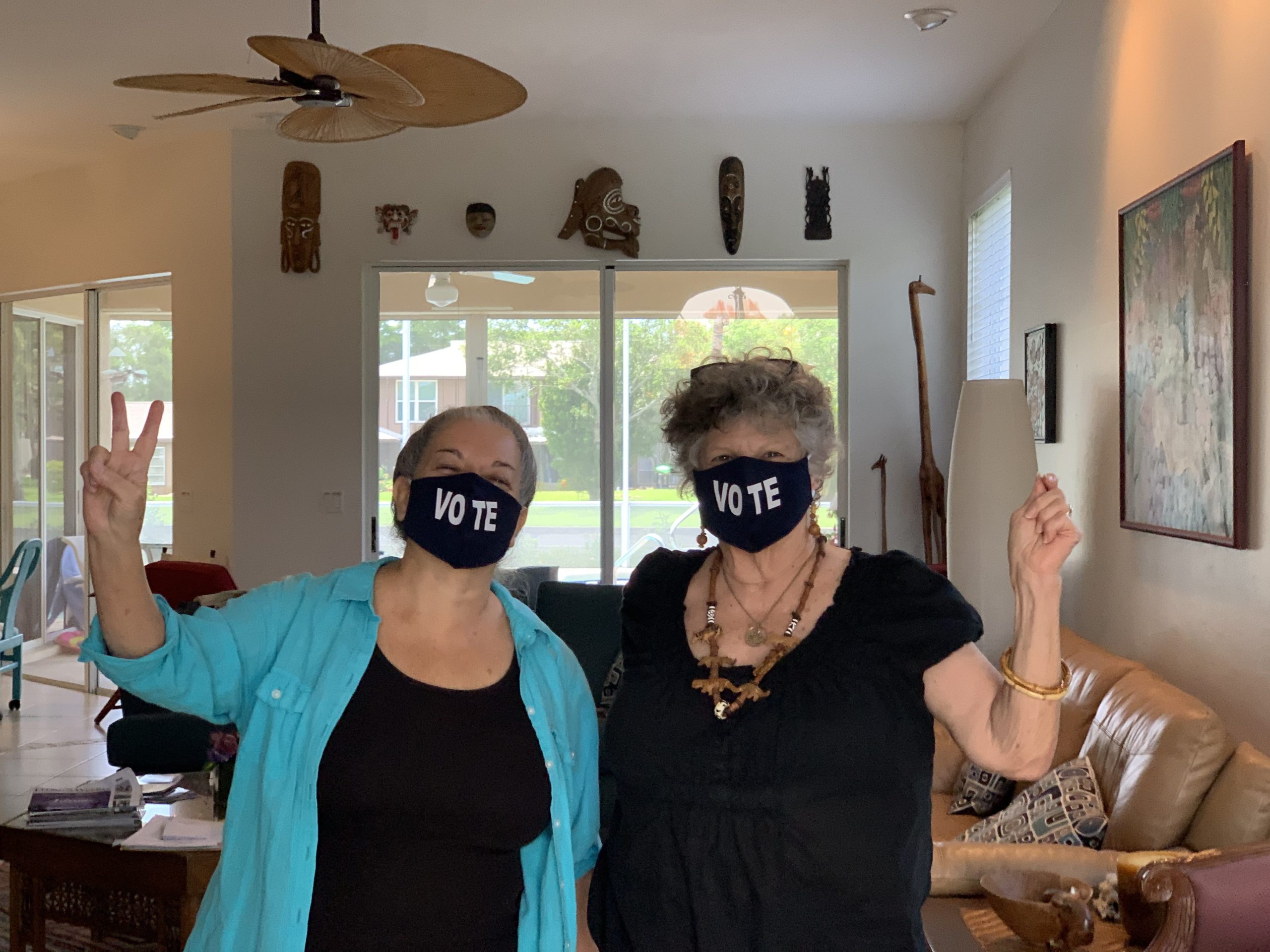 Volunteer Opportunities – Now through Nov 3

1) No-Knock Canvassing
Most important & timely way to deliver Slate Cards to our voters!
Safely place small bags of campaign literature on front doors (Democratic Slate Cards and candidate brochures) for targeted voters, urging them to go to Early Voting.
Teams of 2 (one driver, one canvasser) hang the Slate Cards & candidate literature. Bring your "quarantine bubble buddy!"
Use your mobile device & MiniVAN app, you have a "turf" map & list of households. We ask for commitments of at least 2 hours.
Do as many "turfs" as you like!
Masks required, no contact with voters!
2) Virtual Phone Banking
We only call Democratic voters & those identified as supporting Biden-Harris.
Our messages are: complete and return their requested ballots or go to Early Voting.
You use your phone, receive a link for the calls that includes the script and voter information on your device.
You can make your calls from wherever you are, set your own hours and can make as many calls as you like.
3) Tailgate Visibility
Show Democratic pride & presence at Early Vote sites.
150' from the entrance to the Polling Place, with signs, banners, flags and Slate Cards, if voters want to take them in to vote.
Teams of two with masks, gloves & social distancing.
Staffing sites on Mon, Oct 19; Sat, Oct 24 & Sun, Oct 25; Fri, Oct 30 & Sat, Oct 31.
Thank you for your interest in Lee Blue Wave. Please read through opportunities for engagement on this site.
We can be reached directly by email at lbwc.website@gmail.com.