5 easy steps to vote-by-mail power!

Your VOICE = Your VOTE…but only if your ballot is completed correctly and delivered on time!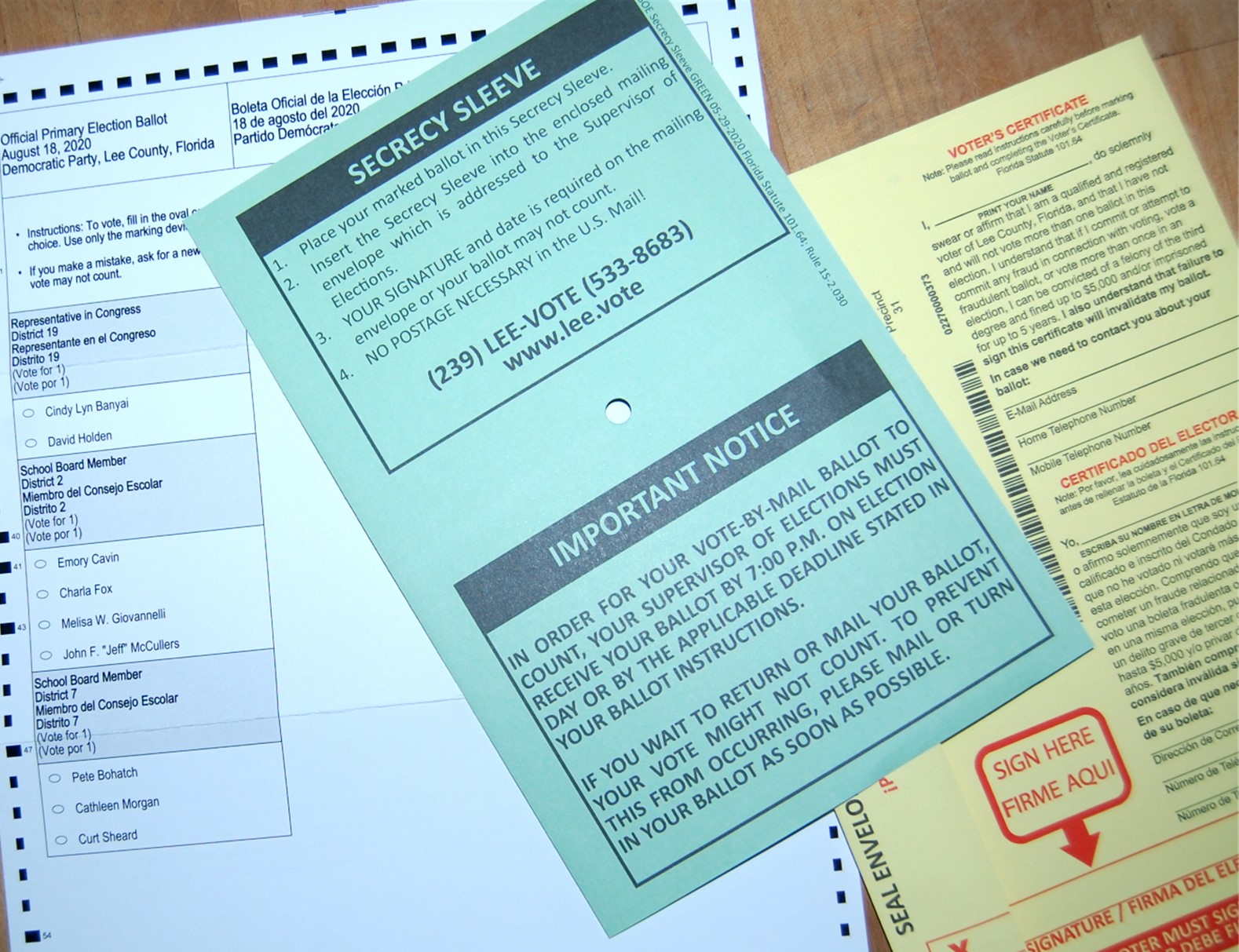 1. Vote the entire ballot: Every race matters in your daily life! For information about candidates and amendments in the General Election,

click here

. Place folded ballot in the green Secrecy Sleeve.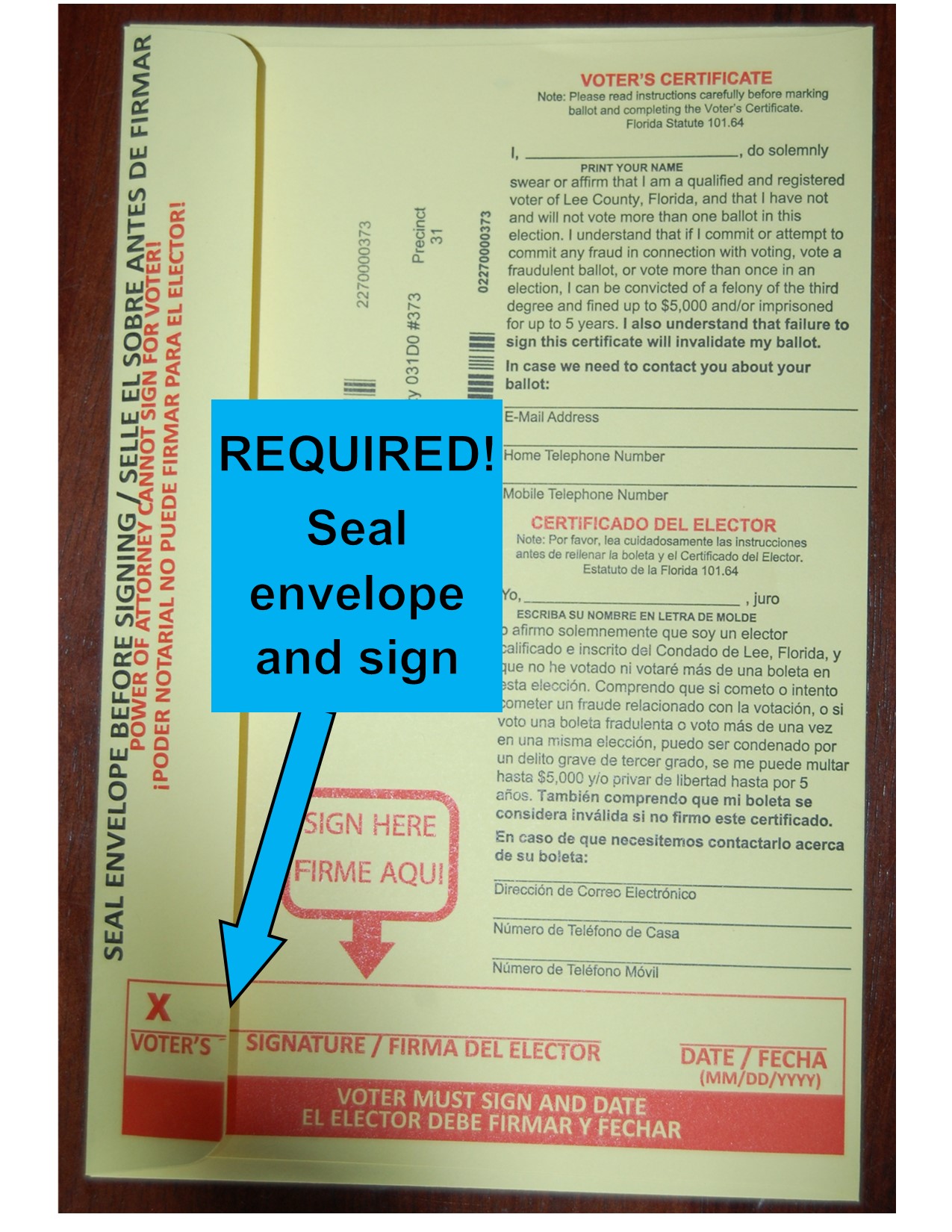 2. Sign your envelope: Once you've inserted the ballot & Secrecy Sleeve in the yellow envelope, seal and sign across the flap – use the signature like on your Florida drivers license or when you registered to vote – do NOT print or use a quick "credit card" signature or sign anyone else's envelope!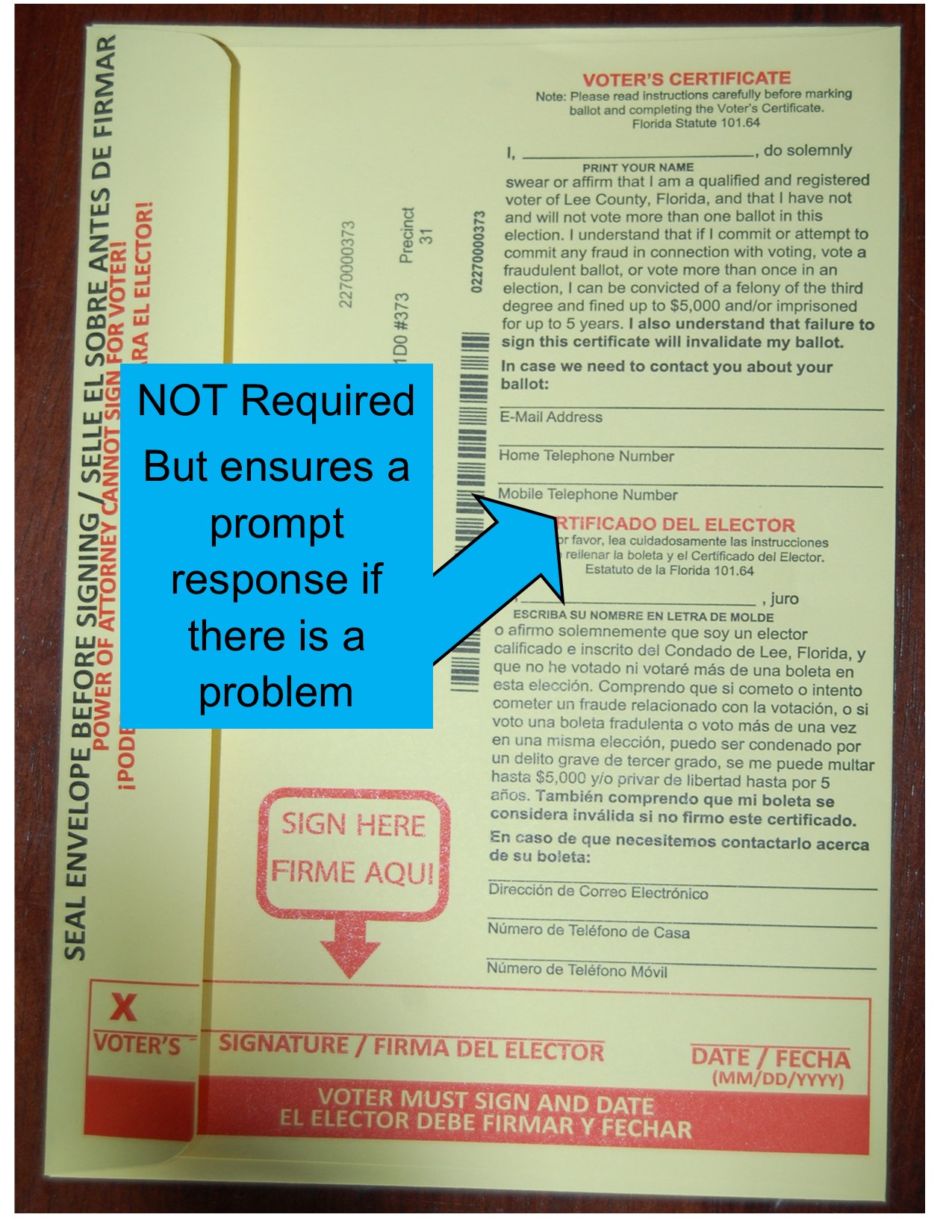 3. Add your email and/or phone number to the envelope: If there is any issue with your signature, this information will be used to contact you to "cure" the problem and ensure your vote counts!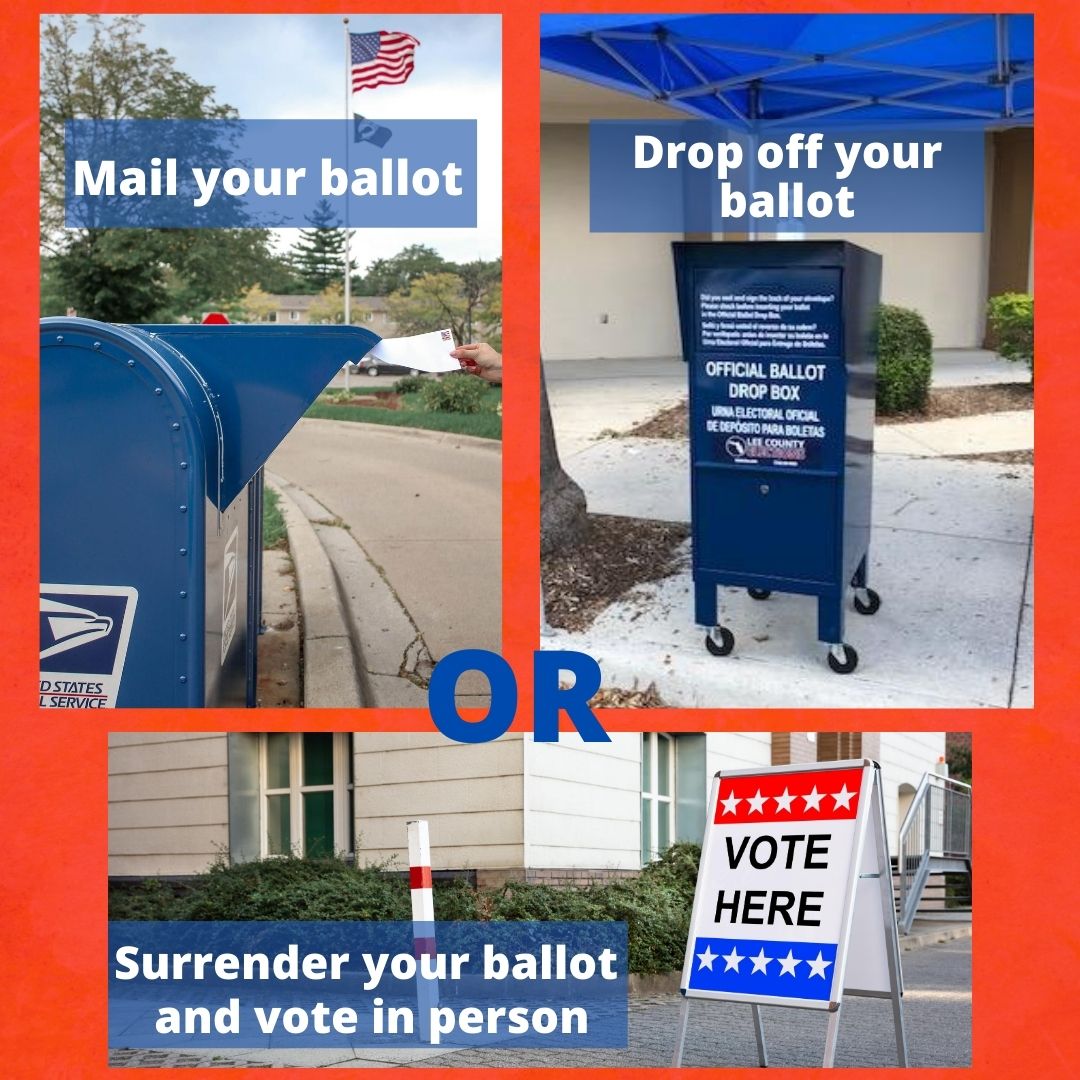 4. Return your ballot; pick the option that you are most comfortable with:
Mail your ballot (no postage needed!). If you need to send overnight, use USPS Express or Priority Mail – FedEx and UPS do not deliver to P.O. boxes.

Drop it off (or have someone drop it for you): starting September 29, Monday – Friday, 8:30am – 5:00pm at the 4 Elections offices; during Early Voting, October 19 – 31 at Early Vote sites; or on Election Day at the 4 Supervisor of Elections offices; or

Go to your regular polling place on election day, surrender your ballot and vote in person.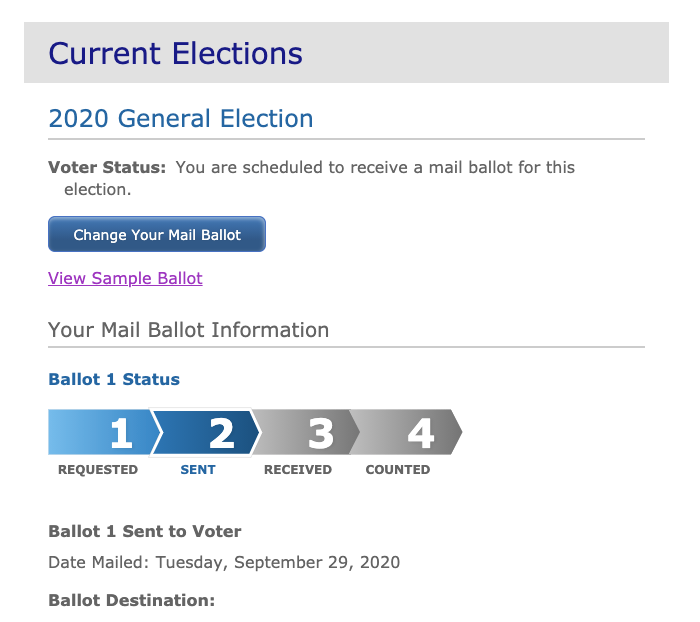 5. Use the VBM Ballot Tracker to verify the status of your ballot: VBM Ballot Tracker. Questions? Call the Supervisor of Elections (SOE) at 239-533-8683 (239-LEE-VOTE), option 1 and the staff can help you.
Problems? Call Florida Democratic Party
Voter Assistance Hotline,
833-868-3352 (833-VOTE-FLA).