Top 3 Reasons to Vote Early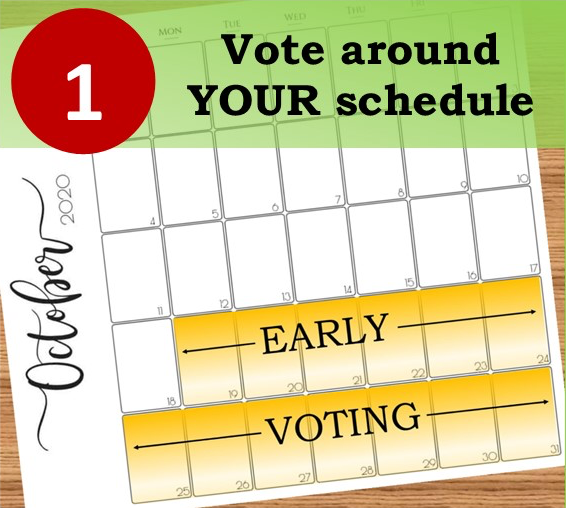 Voting early allows you to plan to vote around your schedule.
Early Voting dates for the Lee County general election are:
Monday, October 19 –
Saturday, October 31
10 a.m. – 6 p.m.
Since Early Voting is spaced out over several days, Early Voting allows you to vote in-person while avoiding lines and making it easier to social distance.
The first and last days are usually the busiest.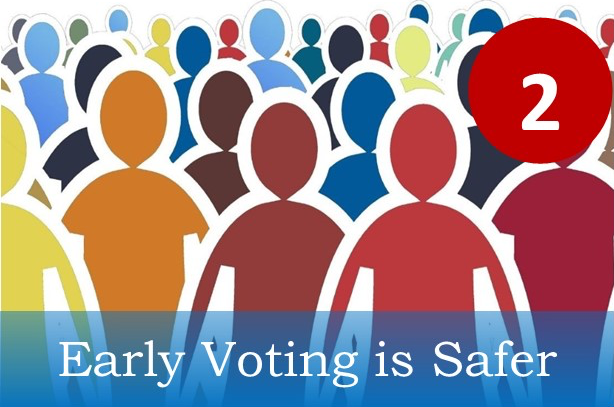 Ok, you can't vote from the beach.
BUT, you can vote early at any of Lee County's 10 Early Voting locations.
Click here to see

Lee County Early Voting locations

.
Required: Bring your FL Drivers License or other photo ID that includes your signature and voting address.
For ID questions, call 239-LEE-VOTE (239-533-8683).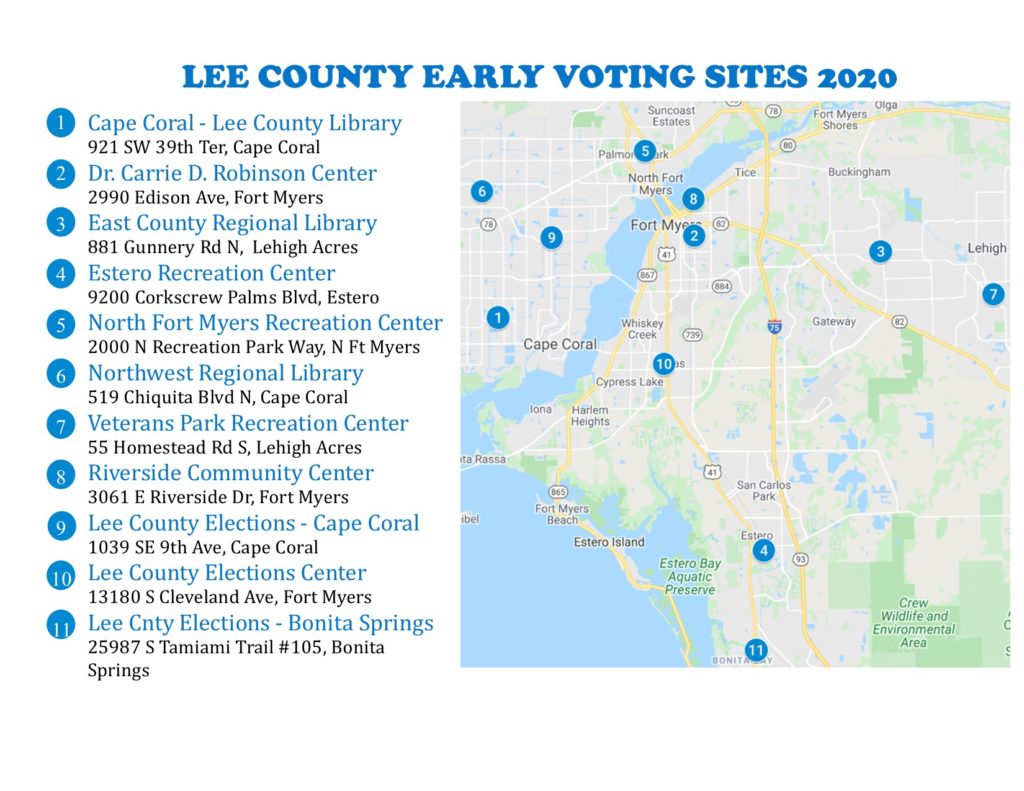 Early Voting + Vote-by-Mail
You can take your completed Vote-by-Mail ballot to the drop-off boxes at any of the 10

Lee County Early Voting locations

. You can also drop off completed ballots for other voters. The drop-off hours are 10:00am – 6:00pm.
If you have a Vote-by-Mail ballot but want to vote in person, take your ballot with you, surrender it (it will be destroyed) and you will be given a ballot to vote in person. Don't forget a photo ID that has your signature & voting address!